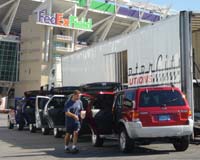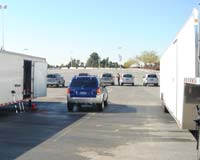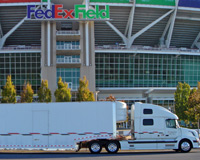 Motor City Solutions owns and operates a fleet of enclosed trailers and has the capability to transport vehicles anywhere in the U.S. and Canada. The fleet includes 6 enclosed haulers, from 24 to 53 feet in length and two open trailers.
Motor City Solutions makes sure your vehicles are shipped safe and sound to any event, near or far, in the continental US and Canada. Our fleet of covered trailers provides the protection required to achieve successful events or to safely move your cargo from point A to B.
We have a department of employees trained in all the particulars to handle and safely transport your vehicles.